Attention & Service
Spread over various locations in Europe, the De Rijke Group has more than 400,000 square meters of covered storage space, ranging from conventional storage facilities for all kinds of products, warehouses for the storage of hazardous substances (storage of ADR Goods), heated warehouses, up to and including GMP/GDP warehouses. , specifically designed for the storage of food/feed related products.
In addition to these indoor warehousing facilities, De Rijke also offers various options for storing goods or containers responsibly in specially designed outdoor storage locations.
Our aluminum storage silos placed at height are mainly used for the storage of loose materials, such as powders and granules.
The storage of goods is in trusted hands at De Rijke Group. Every customer who uses our warehousing services can count on the same optimal attention and service. There is always close cooperation, with clients giving us far-reaching responsibilities. Thanks to our automated Warehousing Management System, in combination with a flexible, customer-oriented setup, customers can respond quickly and adequately to developments in the market.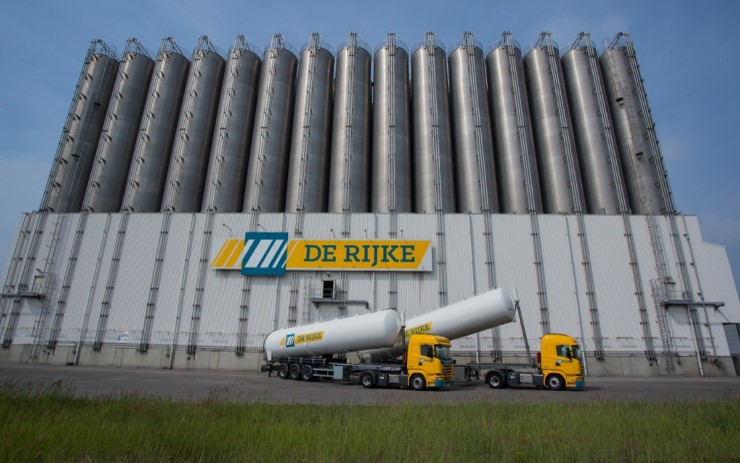 Multifunctional Warehousing
Warehousing is usually not one of the core activities of manufacturing companies, especially in the chemical industry. In order to provide large-scale intermediate storage of chemicals (including hazardous substances), many (ever-changing) conditions must be met with regard to the available facilities and the necessary permits must of course be in possession. In addition, it often proves difficult for our clients to determine the correct dimensions of their own interim storage facility. This usually entails (too) high costs for production companies and intermediaries. Outsourcing this activity is therefore often an obvious choice, especially if it can be combined with storage-related transport.
By using the warehousing facilities of De Rijke Group, storage and transhipment costs can be made variable. We have facilities that comply with the latest technological developments and the associated, relevant permits. Our motivated, well-trained and experienced teams are ready to advise you and fully manage your goods flows.
Full service warehousing
The activities of our Warehousing & Value Added Logistics business unit extend beyond the storage and handling of goods. For example, the (re)packaging of liquids, powders and granulates is also possible. Arranging all related transports (by road, water or air) and organizing all relevant customs and transport documentation are certainly part of the potential scope of logistics services.
We offer Full-service Warehousing in the Netherlands, including Warehousing in the Rotterdam region and Warehousing in Belgium, including Warehousing in the Antwerp region. We can also take over the customer's inventory management, even up to and including inventory management at our customer's customer (Vendor Managed Inventory). As a result of this construction, our customer can fully focus on production and sales, while we ensure that his customer's stock of (semi-) products remains up to date. The latter can, if desired, access our Warehousing Management System via the web portal so that you can see the exact status of a specific stock or order at any time.
Value Added Logistics
We can offer numerous solutions in the field of Value Added Logistics at almost all locations. Think of packaging, repacking, bagging, filling, labeling, weighing, conditioning, palletizing and providing products with wrapping or shrink film. We also have fully automated installations for filling liquids (ADR and Non-ADR), powders and granules in different quantities and for different forms of packaging. Preparing for shipment is also one of the standard options, up to and including taking care of the transport and customs documents and the associated administration.
We also offer the option of collecting goods from the factory, centrally organized for you, with your own means of transport, packaging them and temporarily storing them. We then ensure that the goods arrive at the right destination within Europe and/or beyond at the agreed time. Using tailor-made dashboards, we then provide relevant information, which offers optimal transparency with regard to the handled goods flows and the associated costs and performance. We prefer to provide order transfer and feedback via electronic, interactive data transfer, such as EDI. Smart scanning solutions are also available.
In addition to providing safe, sustainable and at the same time economically responsible logistics and warehousing solutions, all our working methods are aimed at achieving a process of continuous improvements in an organized manner. Accelerating value!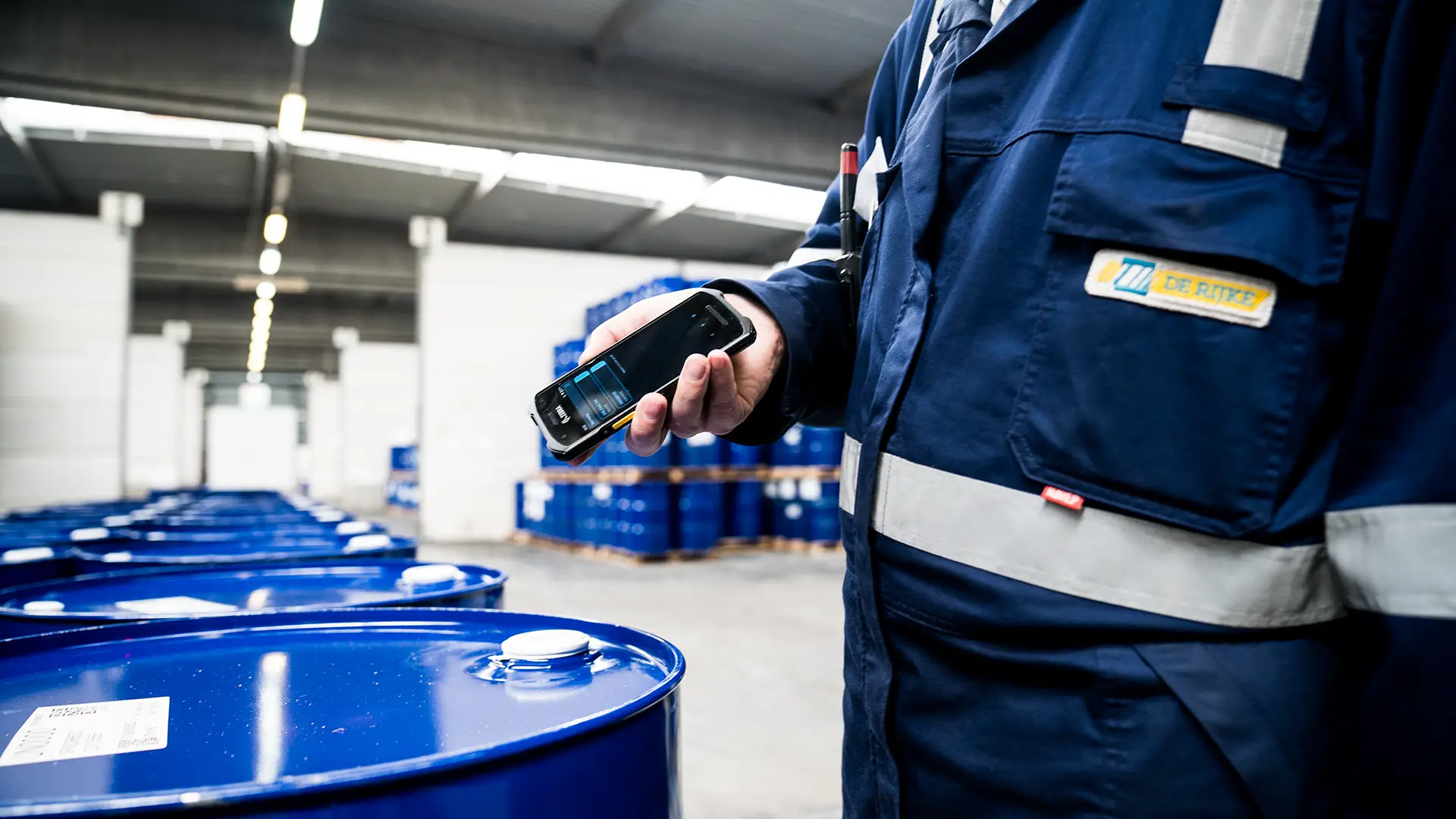 WOULD YOU LIKE TO GET IN CONTACT WITH ONE OF OUR ADVISORS?
Our employees are happy to help you!